SUSTAIN THE WILD
With every item purchased on our website, we donate a portion to Canadian conservation organizations who aid in sustaining the Canadian wilderness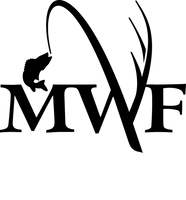 🚨 MWF COLLECTION 🚨
A brand new campaign that will donate portions off of every item sold to the Manitoba Wildlife Federation. Click Shop Now to view our special MWF products
Shop Now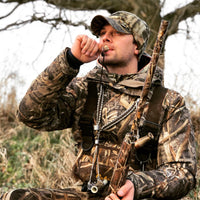 Why Sustainable Outdoors Co?
When you purchase an item from Sustainable Outdoors Co., you are not only receiving a quality garment to wear on all of your outdoor adventures, you are supporting a company that is working towards making a positive difference socially and of course, environmentally. When you choose Sustainable Outdoors Co. you too are being a part of the environmental movement to help conserve the activities and wilderness we all enjoy/depend on. 
Learn More
Check out what our customers have to say about SOC
Amazing Quality

Fast shipping and just overall great apparel! I'm happy to see that a portion is going back to conservation organizations

Tyler from Alberta, Canada
Realtree Camo A+++

I picked one of the Realtree Camo hoodies up for turkey and deer hunting as I heard about the great work SOC is doing in donating funds to conservation. I must say, it is light weight and not bulky but it is so warm and comfortable. A great addition for anyone who spends a lot of time in the woods like I do! Thank you SOC!

Steve from Ontario, Canada
Love the brand

Great quality apparel and for a great cause! Can't wait to order some more stuff.

Dave. B Ontario, Canada
Have a custom design idea?
See a design that you want on a different product or have suggestions for what you would like to see on an SOC item? Let us know and we can create something custom for you. Accepting single item orders or bulk orders. Inquire at info@sustainableoutdoorsco.com
#Sustainthewild

With Every Item Sold at Sustainable Outdoors Co.
Our passion for the wild

stems from views like this
Sustaining Canada's Greatest Asset

One Apparel Item At A Time
#Sustainthewild
With Every Item Sold at Sustainable Outdoors Co.
Our passion for the wild
stems from views like this
Sustaining Canada's Greatest Asset
One Apparel Item At A Time